Jiangsu.NET Score


Location:
Changzhou
Address:
636 Yailing Road East, Changzhou, Jiangsu, 213003
Fee:
15 Yuan/ticket
Free entry for children under 1.2 m
Operation:
7:00 – 16:30 Monday - Sunday
Route:
Bus: No. 1, 3, 7 all to Tianning Temple
All cab drivers know the temple

---
Changzhou Tianning Temple was initially erected in the Yonghui Period of the Tang Dynasty between 650 – 655 A.D and has a history of 1,350 years. The temple was destroyed five times due to natural disasters or wars, but was re-built afterwards. The site functions both a Buddhist temple and a monastery. During the Qing Dynasty, Emperor Qinglong visited the temple several times. It was renovated by the local municipal government in 1990. The temple is actually a construction complex comprising 497 rooms, 33 Buddhist halls, and 24 pavilions. The largest Buddhist hall is 25.8 meters high, 26.4 meters wide and 28 meters long, covering an area of 1,031 square meters and it is an architecture rarely seen in China. Among the preserved 127 sculptured statues, the Budhisattva Guanyin is 13 meters high, standing over the head of a crocodile and preparing to help.
Comments
Highly recommended. The temple has a history of 1,350 years and includes 33 Buddhist halls and 24 pavilions. The temple was placed on the national list of the best 4-AAAA tourist attractions and honored as the best Buddhist temple in the Southeast of China.
---
Back to home page
Advertisement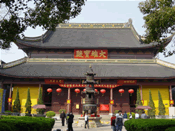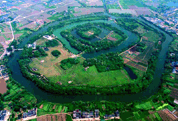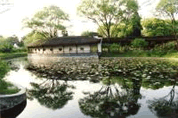 Advertise
Web Services
Live Poll
---